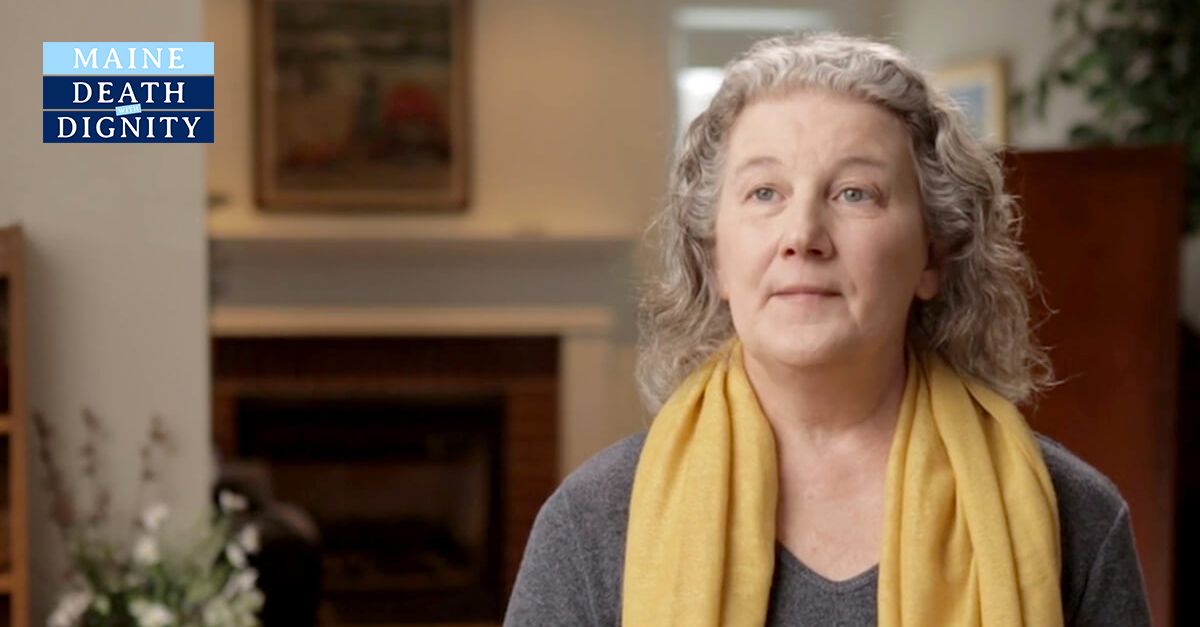 Thank you for your interest in learning about Maine Death with Dignity's mission to provide information, advocacy, and respond to inquiries from Maine's patients, family members, pharmacists, and healthcare providers.
Subscribe for important email updates
Join our email list for infrequent but important updates about Maine's effort and efforts across the nation. Stay up to date.
Subscribe to Maine Death with Dignity updates.
Subscribe to Death with Dignity National Center updates.
Donate
Make a donation to support our on-going work.  Maine Death with Dignity is a 501(c)(3) and your contribution may be tax deductible.
Learn about the Issue
On June 12, 2019, Governor Janet Mills signed LD 1313 into law, making Maine the 10th U.S. jurisdiction to protect a terminally ill adult resident's right to end their own life in a safe, dignified manner if they choose to qualify with their physician and ultimately take the medication on their own. The Maine Death with Dignity Act went into effect on September 19, 2019.
Download basic fact sheet here.
See the full legislative history of the 2019 Maine Death with Dignity Act.
Read more about death with dignity as an end-of-life option and as legislation from the Death with Dignity National Center on their FAQ page.
Host an educational event
Contact us to schedule an event at your place of work, your local library, or in your home.  Maine Death with Dignity advocates that people understand the law.  It's important to know what you support or oppose, and the only way to do that effectively is to inform yourself with the facts.
Share your story
In 2014, 29-year-old Brittany Maynard shared her story with the world, helping to bring more visibility and urgency to the ways we sometimes die miserably, despite the best efforts of medical professionals. Your personal story can go a long way to help others continue to understand why this issue is so important.  Every state needs a medical aid in dying law to help terminally ill persons who want access to life-ending medication using a safe, legal process.  Share your story through the National Death with Dignity website to help keep up the momentum.
Spread the word: Connect with Us on Social Media